Here to simplify cloud and DevOps
Welcome to Tutorial Works! This is a website about programming and cloud computing, with one goal: to help you understand new technologies and progress your career in IT.
The tech scene, quite frankly, is overwhelming and ridiculous, especially to juniors. So we're here to make that easier, with guides, tutorials, explainers and round-ups. Yaaasssss! 🍌
We're a team of… 1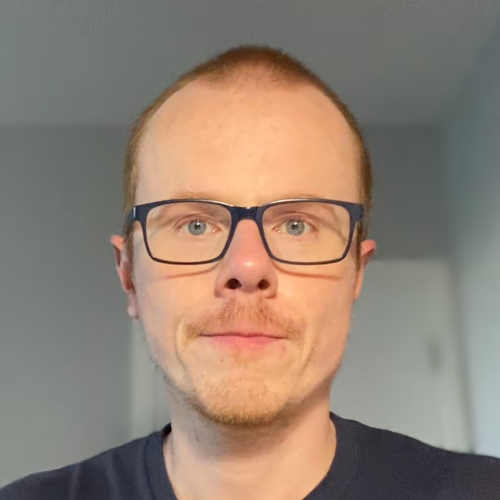 Hello, I'm Tom Donohue! (That's me on the right). I'm the founder, blogger and general editor around this place.
I started this website at the end of 2020 (during the global pandemic), because I wanted a new online home, where I can write and share knowledge on the topics I work with every day, as a cloud, DevOps and Linux specialist.
Who are you to talk about this stuff?
For many years I worked as a Java developer, starting out in the early days of Spring Framework, and then moving into integration and APIs, using tools like Apache Camel and Hibernate.
I've been in this industry long enough to remember when deployment instructions were written in Word documents, and performed by hand. (Good luck if you're the one performing the deployment! Is it a Friday? Better hope it's been tested by the developers….)
Around the early to mid-2010s, there was a noticeable shift in how software was going. Containers and automation were emerging. This was the beginning of DevOps becoming mainstream.
About 5 years ago, I started working in a DevOps/cloud native consulting position, and that's still what I do every day. I help teams adopt DevOps tools and methodologies, and build and deploy using modern tools.
Having taught myself many skills from reading blogs and books, now I want to repay that favour, and publish the kind of content that I would have appreciated, when I was just getting started.
If this resonates with you, then welcome aboard, and don't forget to join my humble newsletter.
The mission
I have tried to define a mission statement for this site. If you don't have a mission statement, how will you know where you're going?
Here's how it looks:
Tutorial Works exists to simplify DevOps and cloud-native technologies, helping you to grow your career, and feel confident at work.
So this is a website dedicated to helping you go do stuff, and feel empowered in your job.
I publish tutorials and articles to help you understand the how and why of technology. I try to distill the information that you really need, and explain things in a simple way.
My favourite topics to write about are DevOps, cloud and Linux. Almost all the articles here are focused around open source technologies (which is where the most exciting things tend to happen.)
Why do I write? To teach everything I know. I write about anything from architecture and design patterns, to development and troubleshooting.
I publish guides to help you make technical decisions and do stuff; whether you're a first-time engineer, or a seasoned architect.
The principles
I have set a few ground rules for this site, to give a bit of direction:
Always be useful.

Write in plain English.

Don't be boring.
If I ever stray from these, you have to tell me.
And, if you want to get in touch….
Get in touch
I welcome your comments and feedback! Often I am just writing content in the hope that it resonates with someone. If just one person gets helped by the content here, then fantastic.
But if you want to get in touch, then all the better! Feel free to get in touch about:
Suggestions and complaints

Partnership opportunities

anything else you like????
To get in touch, please use the contact form 📨, or you can find us on Twitter @tutorialworks.
Acknowledgements
This web site wouldn't be possible thanks to the following designers and providers, to whom I'm hugely grateful: