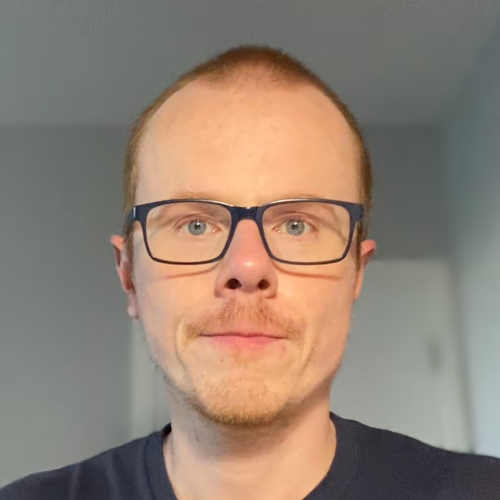 Welcome to Tutorial Works! This is a website published by me, Tom Donohue. (that's me on the right)
I'm a software engineer, writer and consultant. I currently work at Red Hat, where I specialise in all-things DevOps, containers and Java development.
I enjoy writing, and I've written a couple of books on Apache Camel and DevOps.
Get in touch
I welcome your comments and contact. To get in touch, please use the contact form 📨.
Or you can find me on Twitter @monodot.
You can check out my personal blog, or connect with me on LinkedIn!
The mission
This is a website dedicated to helping you go build stuff! I publish tutorials and articles to help you understand the how and why of technology.
My favourite topics to write about right now are DevOps, containers and Kubernetes.
I'm writing to share everything I've learned. And I'm lucky, in that my work is quite varied: from architecture and design patterns, to development and troubleshooting.
I publish guides to help you make decisions and do stuff; whether you're a first-time engineer, or a seasoned architect.
I also write about tools and products that can help you work better (see my recommended resources).
My mission here is to help you make the best use of technology, to build and deploy modern apps. 🚀
The rules
I have set a few rules for this site, to give a bit of direction:
Be useful.

Write in plain English.

Have fun.
If I stray from these, please feel free to shout.